CITY VIEW GARAGE
2012 IwamotoScott ArchitectureLed by Lisa Iwamoto and Craig Scott
In collaboration with Cooper Jones



Located in Miami's Design District, the porous facade of the City View Garage satisfies the need for natural ventilation while serving as a billboard for the city.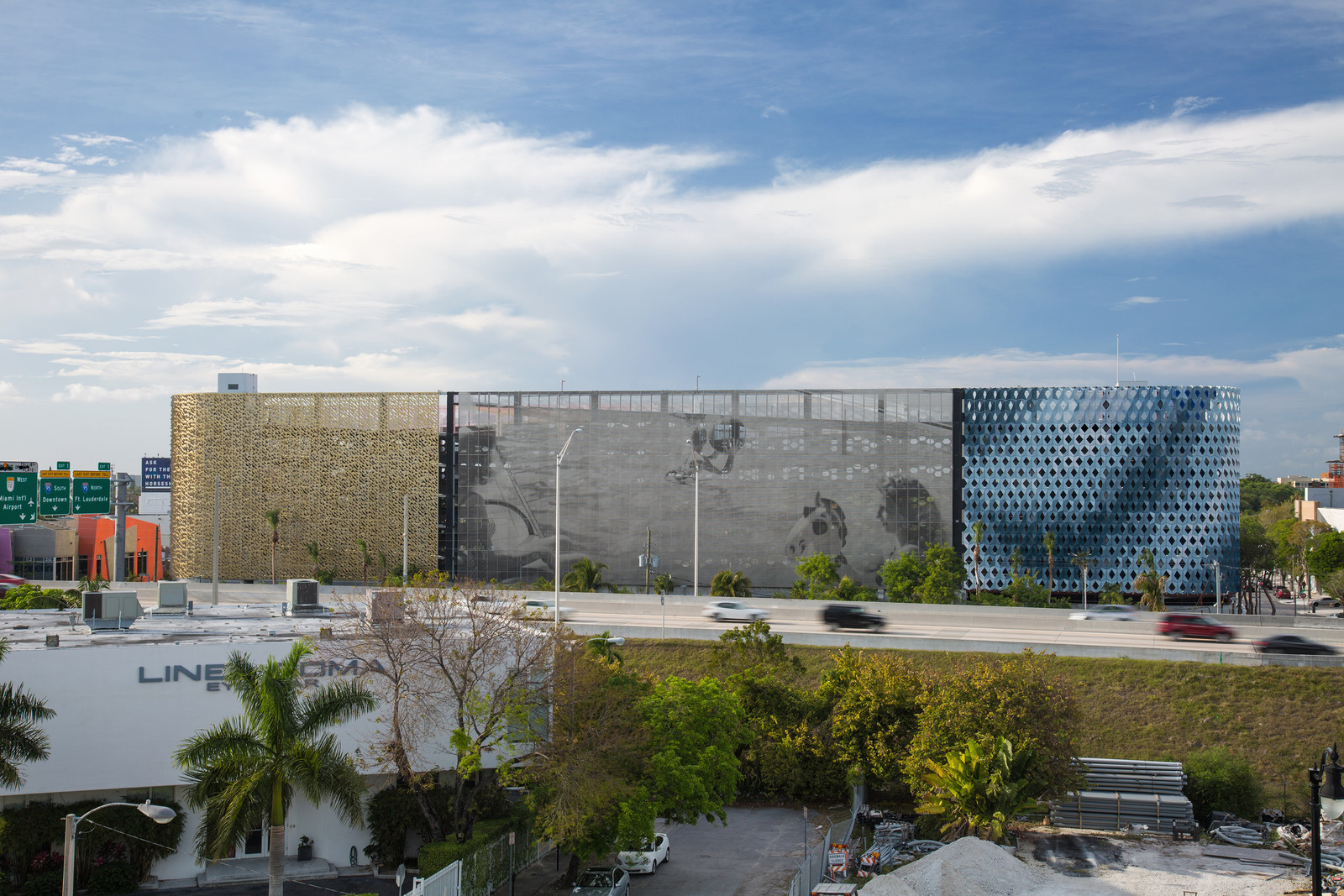 Sited along the I195, the facade functions as a billboard for the Design District. IwamotoScott's portion of the facade wraps around the main corner of the garage and encompasses an elevator lobby, exterior stair and the office block.

ROLE Under the supervision of Lisa Iwamoto and Craig Scott I was the lead designer on this project from the initial design proposal through the Construction Document phase. Using Rhino and Grasshopper I designed a porous facade to satisfy the client's request for natural ventilation. The facade is an aggregation of five aluminum panel types and the color is deployed indexically to catalogue their degree of openness.



After the design phase I researched and designed the method and means of the facade's fabrication. This included sourcing and pricing different methods of fabrication and fabricators. As part of this process I built a series of 1:1 mock ups in the office and drew both the construction documents and shop drawings used by the contractors and fabricators. These drawings detailed the panels, custom structural members, and their assembly.




AWARDS AIA Miami Honor Award of Excellence, 2015, Architect's Newspaper, Best Facade, First Annual Best Of Awards, 2015 Pennsylvania Parking Association, 2015 New Parking Structure Award Florida Parking Association, 2015 Award of Excellence